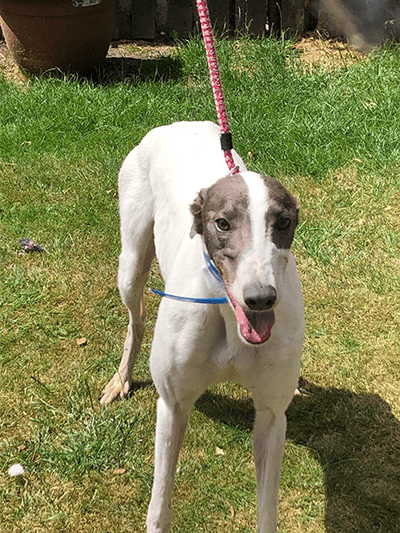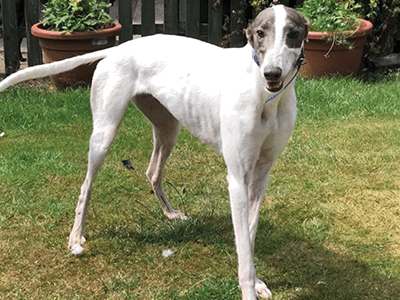 Age: 17/10/20
Sex: Female
Size: Small
Color: Blue and white
Ariel is a very stunning, cute, pretty, small greyhound who is not able to race so she is looking for a special home.  Bear in mind that she is still very 'puppyfied' , lively and full of beans.  Ecstatically happy and very waggy.  She is also very sensible and does have her 'chill' love the outdoors and sunshine times.  She is good on the lead and loves to go for walks but she is very curious so it may take some time to go for a walk.  She has been fine with other breeds when out walking here at the kennels. Ariel likes the company of another greyhound (male or female) so it may be possible to home her as an only dog or with a male or female greyhound (or other breed). Ariel needs a family or busy home and she is used to children but older ones please, in line with our child homing policy of age 7+, because she looking for new and exciting times in her new found life. 
Someone with greyhound or dog experience not a new dog owner
Are you interested in adopting a dog?
If you are interested in adopting a greyhound visit the homing enquiries page and complete the form.