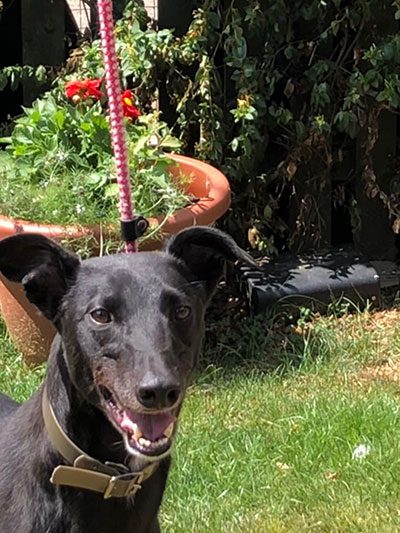 Age: 02/06/2018
Sex: Male
Size: Small/Medium
Color: Black
Brodie is a really gorgeous, handsome, cuddly black, small to medium boy.  Brodie is a very happy boy with a great temperament.  He loves people and gets quite excited when he goes for a walk but he soon settles down and is good on the lead and has been fine when he has met other breeds whilst walking with us here.  Brodie also likes his chilled sunbathe times too and enjoys being outside.  He is also a great traveller and will enjoy going on new adventures with you to new places.  Brodie has been used to children at his previous kennels but children's age would have to meet our child policy which is children must be 7+.  Brodie is kennelled on his own at the moment but he will live happily with a female greyhound. He is Just a super dog who will be an excellent pet and companion who is looking for a very special forever home.    
Are you interested in adopting a dog?
If you are interested in adopting a greyhound visit the homing enquiries page and complete the form.