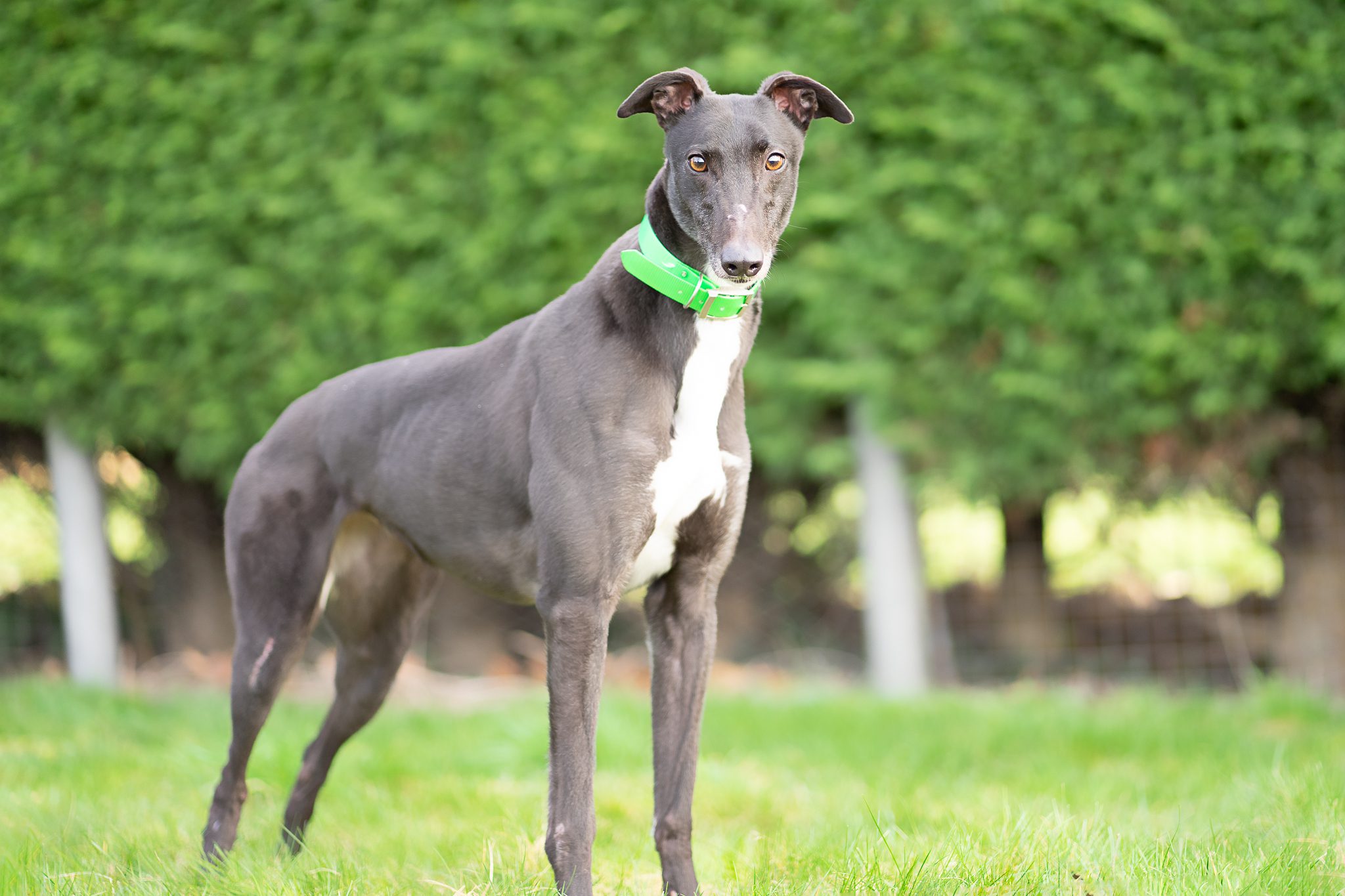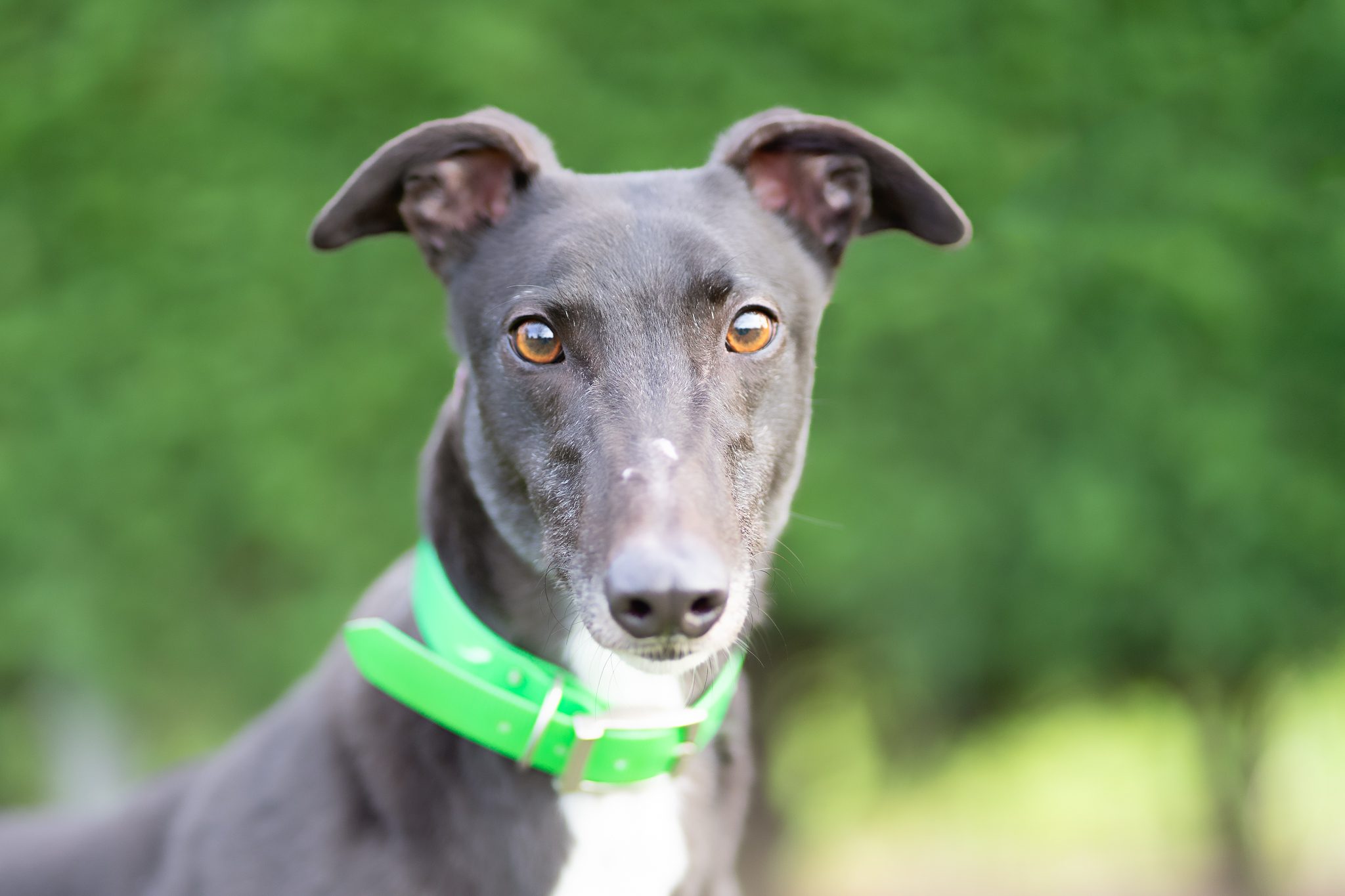 About Jessie
Jessie is a pretty, small, happy, little girl with a great happy temperament.  When Jessie first arrived she was quite upset when she as on her own as an only dog, so she now shares a kennel with Mia 2 a little brindle girl and they are really happy together.  As a result of that experience we feel that Jessie really needs to be homed with another greyhound or other breed of dog.  Jessie can be quite timid and needs to gain confidence in a loving home but is fine when she gets to know you and she adores her love and cuddles.
Jessie loves her walks and she is fabulous on the lead and has been fine with other breeds when out walking with us here.
Are you interested in adopting a dog?
If you are interested in adopting a greyhound visit the homing enquiries page and complete the form.