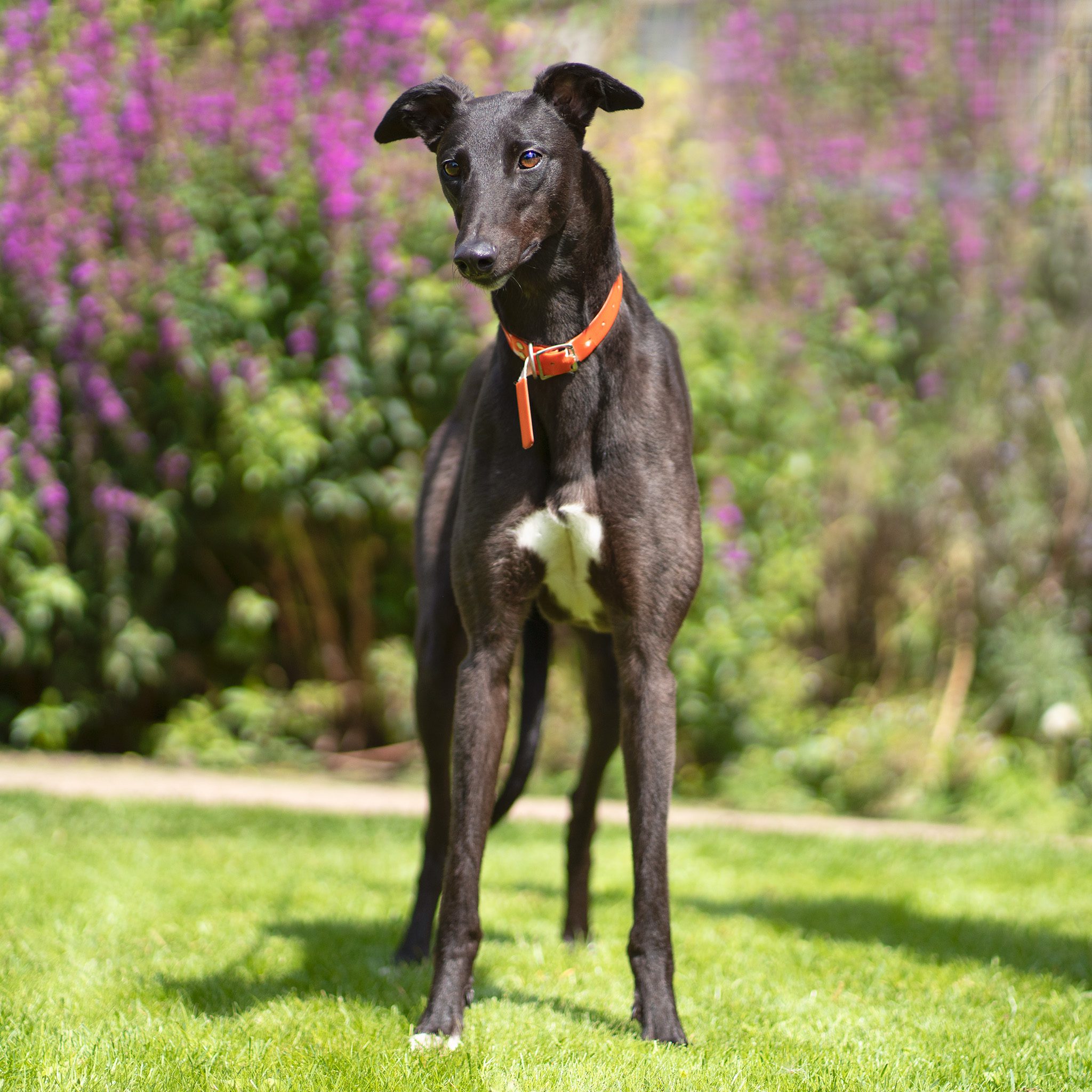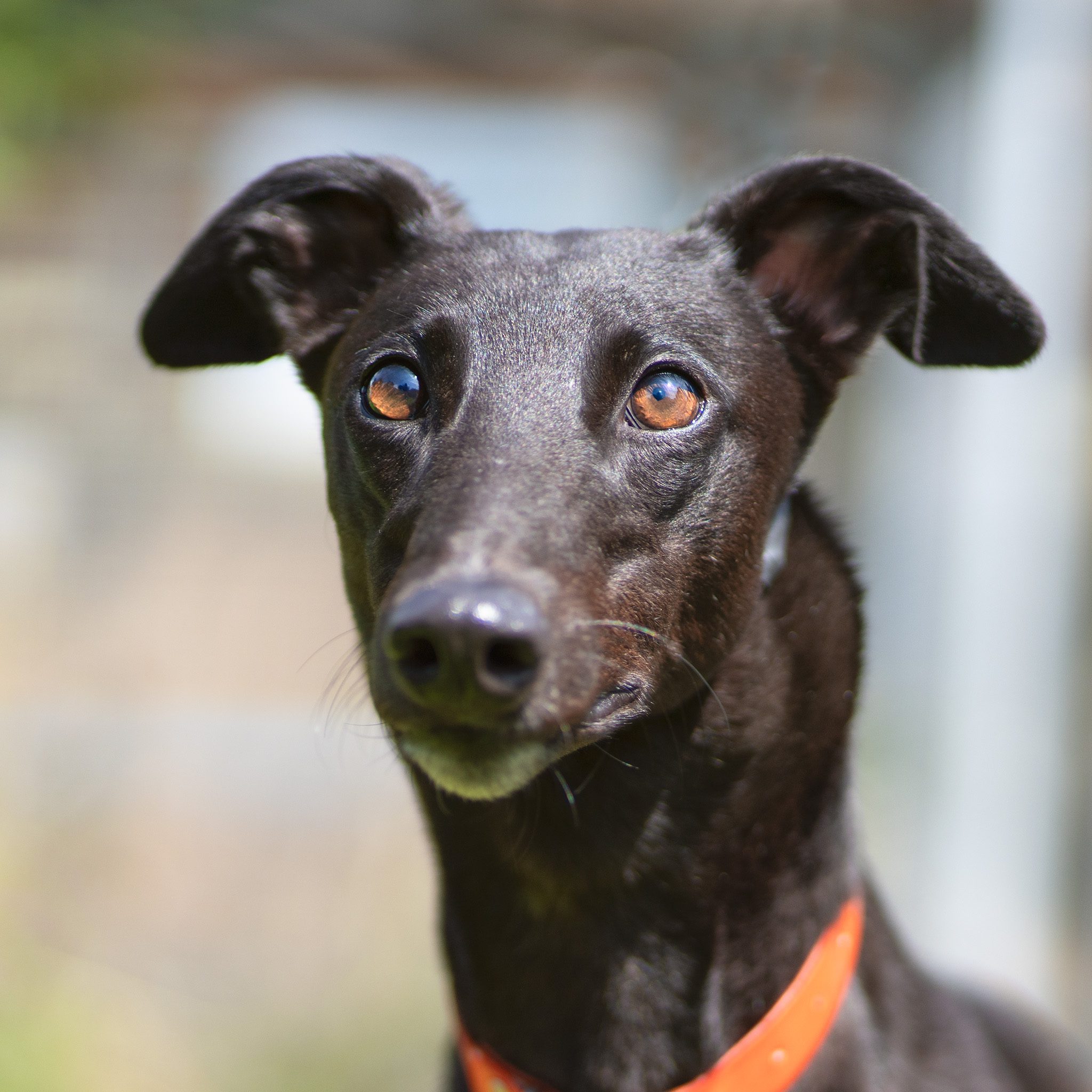 About Lottie
Lottie is a simply stunning black girl. 
She has a joyful, friendly and outgoing nature and seems to love everybody.  She enjoys playing, walking and quiet cuddles in equal measure.
She is currently kennelled with Spencer and previously shared a kennel with Roxy, so is suitable to be homed with a resident hound.  She has been non-reactive to other breeds of dog whilst walking from the sanctuary, so could potentially live with another breed subject to successful introductions.
With her delightful personality we feel that she could be suited to both a family environment or first-time greyhound owners.  As a young dog, she will need an active home.
Are you interested in adopting a dog?
If you are interested in adopting a greyhound visit the homing enquiries page and complete the form.