We'll help find the right dog for you
Introduction
Adopting a greyhound is long a commitment, so we want to make sure we pair you with the right dog.
You may already have a dog in mind when you first visit us, but we're here to give you lots of advice and help as we want our dogs to find their forever home.
The process usually takes a few weeks before you can take your new friend home.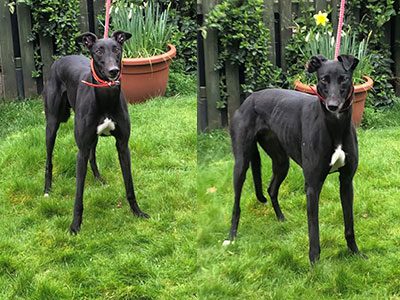 Meet the greyhounds
Have a look at the greyhounds currently available for homing on this website and then arrange to visit your 'favourite' (and all the dogs) at the kennels. Alternatively, you may like to join us at a local events or on one of our walks where you will be able to meet and chat to some of our owners and meet their dogs (See the events page).
Discuss your family and home needs
This will help John and Judith to advise on the right dog for you – do you, for example, have young children or other family pets.
Although greyhounds are great with children, Crossing Cottage will not consider homing a greyhound to families with children under 7 years of age.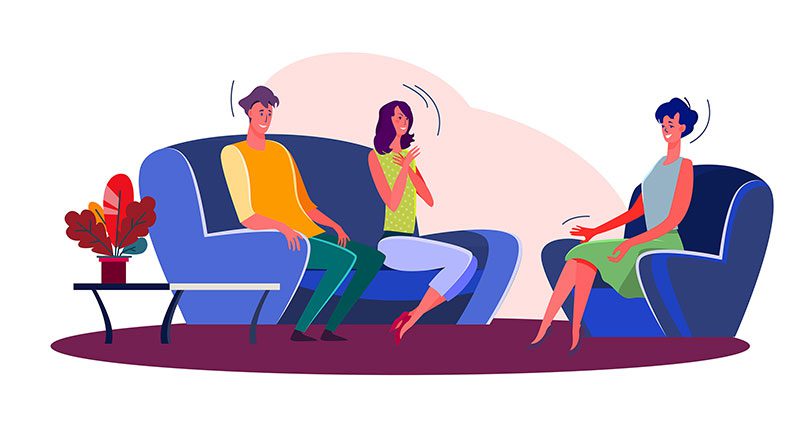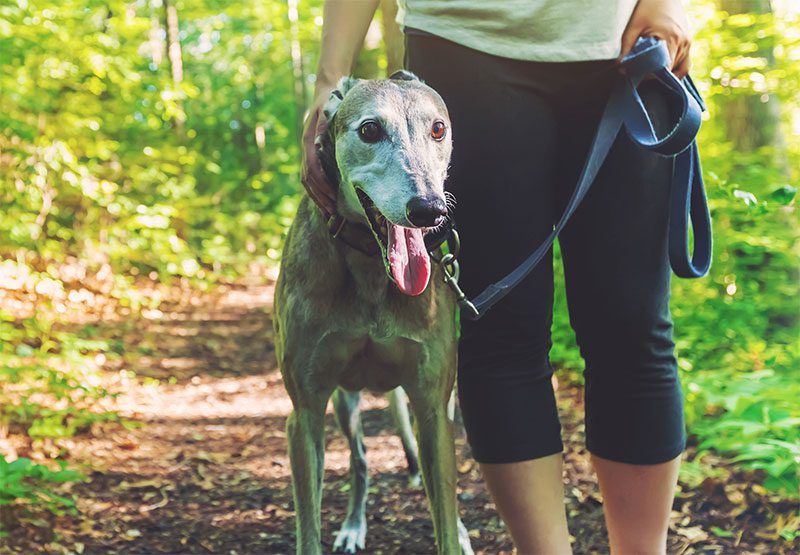 Walk a hound
Take one of the dogs currently available for adoption for a walk. It will help you to decide if a greyhound is the right breed for you.
Home Check
John, Judith or one of our volunteers will visit you at home to make sure your garden and home are suitable for a greyhound and give you the chance to ask any more questions you may have. We endeavour to carry out home checks within 7-14 days of first contact to us or first visit to the kennels (at your convenience).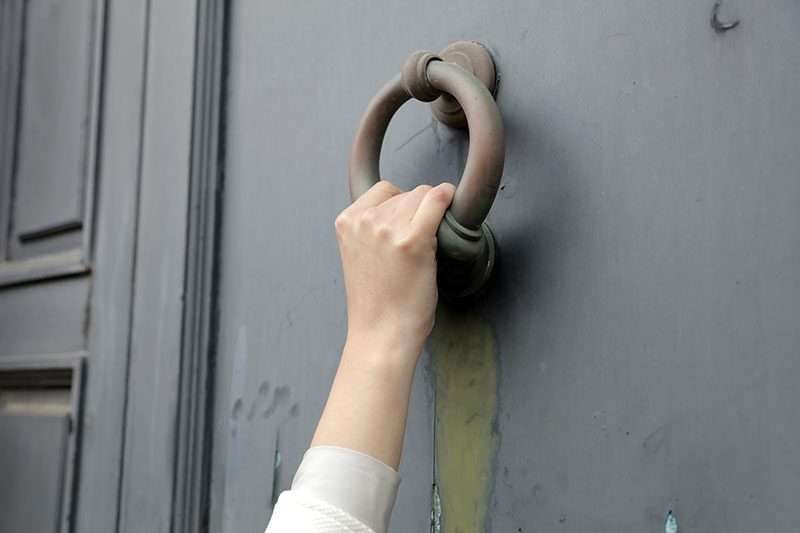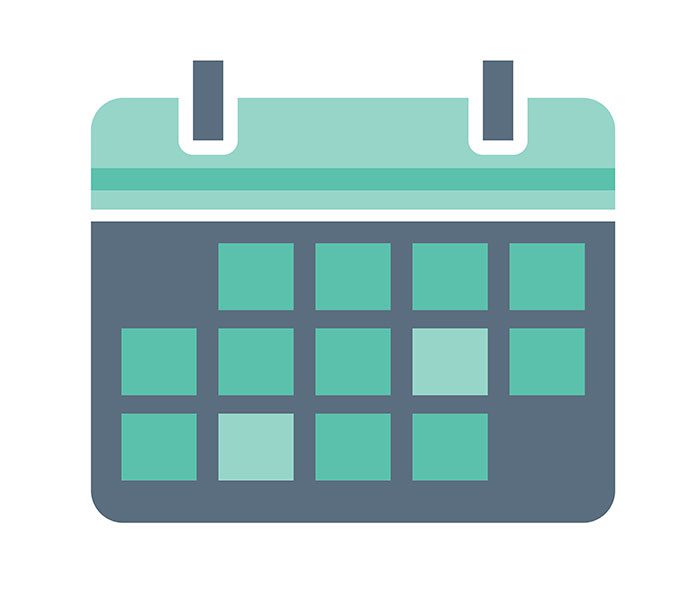 Arrange the Adoption Date
Agree on the right dog and arrange the date for you to collect him/her. You will pay the adoption fee and receive the official adoption papers for your greyhound on this date. You will usually be able adopt your greyhound within 14-21 days (sometimes earlier) from your first visit to the kennels.
Adoption Fees
The recommended adoption fee is £175 and you will receive:
Leather greyhound collar and lead
Muzzle
House Collar
Identity Disc
5 weeks FREE insurance with Agira
Food Scoop
15kg bag of greyhound food
All greyhounds from our kennels are health checked by our vets and are neutered.
Dental checks and treatment has been carried out if necessary.
All dogs are fully vaccinated and treated for fleas and worms.
We offer kennelling for our greyhound owners for their dogs when they go on holiday.
Please note we do not accept credit cards for adoptions. Payment can be made by cheque, cash or brank transfer.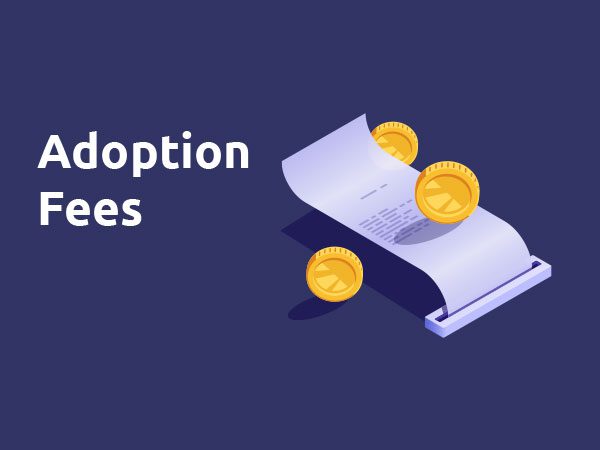 Support & Mentoring
Crossing Cottage will continue to support you after you have adopted. If you have any problems or questions, we are at the end of the phone. New owners will have access to a dog behaviourist free of charge within the first year of adoption.
Most greyhounds move into their new home without any problems – but occasionally adopters have a concern about their new pet and may need a bit of advice.
Well, we're here to help. Anyone who adopts one of our greyhounds is welcome to call us at any time for advice and assistance. We'll try to provide the advice by phone, but if this isn't enough we provide a unique mentoring service. Our mentors are experienced greyhound owners who understand the psyche of this particular breed – and we'll do our best to find one who lives close to you. If you have problems or just need a bit of support and advice, you can talk to a mentor on the telephone or they can 'pop round' to meet you and your dog in the home environment and help you to sort out any problem you may have.
Greyhounds love people and are normally very gentle, laid-back animals. Most of the time they settle into their new homes very quickly. But you have to remember that they have, up to the point they come to you, lived very 'monastic' lives in kennels. Everything in your home is different; the fact that you are close to them is different; the sights and sounds in the home are new; most greyhounds will never have met another breed of dog – and when they do they may be nervous or 'on guard'.
A little patience and learning to live with each other will overcome most problems and your reward will be a fabulous companion.
However, if you feel anxious or uncertain about anything to do with your greyhound, you are not alone – we're here to help and we'll stand by you.
In exceptional circumstances, the branch may decide to use the services of a dog behaviour specialist to sort out the relationship between you and you new greyhound.
Our aim is to provide happy dogs for happy homes and owners – and we're willing to go the extra mile to make sure this is what happens.